If you've been looking for a beautiful oasis right in the heart of the city for your upcoming nuptials, Eight Ten Ranch must be considered. With its bright demeanor, gorgeous property and wide open spaces, it's a true gem.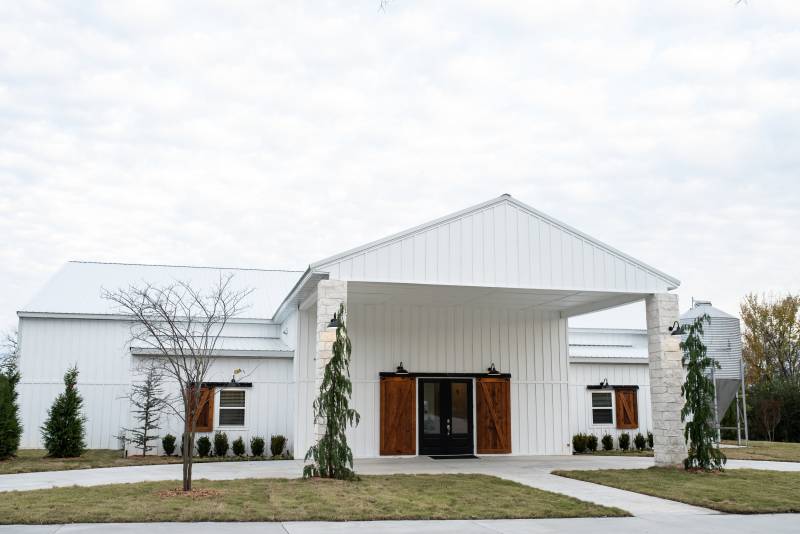 The Perfect Farmhouse Vibe
We love that the venue space is perfect for a barn wedding while still bringing the modern elegance we adore. It's all-white interior is a marvel and the iron chandeliers complement it perfectly.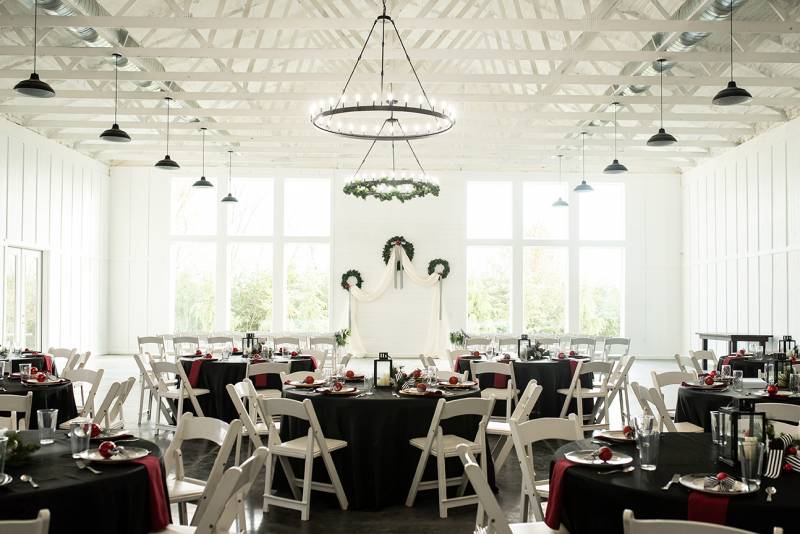 A Large Guest List? Fine by Eight Ten!
When planning a big wedding, finding the perfect space within' budget is often a concern. At Eight Ten Ranch, 250+ guests can fit within' their reception hall. Party on!
Looking for an Outdoor Wedding? Eight Ten Ranch Does That Too!
They also have the option of getting hitched under their stunning cedar arbor with a pond backdrop. Guests are seated under the shade of trees (perfect for those warmer summer days!) and you also have the option of moving to a covered patio that features an area for a bar, the ability for your band to setup and five breathtaking french doors that open to the inside reception hall.