If you've been on-the-hunt for treats that taste just as good as they look, you've found your match with Ft. Gibson Bakery. With a wide assortment of options and custom orders abound, there's few things they can't do (and make absolutely delectable).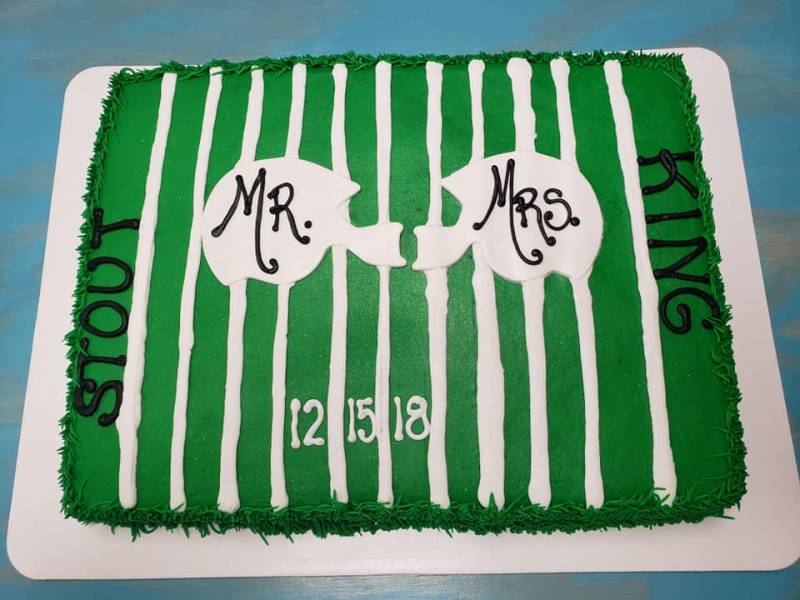 How fun is this groom's cake? We love the football theme that this person chose, but we've seen other creative cakes that have made us laugh + "ohh" and "ah" over the years. Give them your idea and it's likely they can run with it!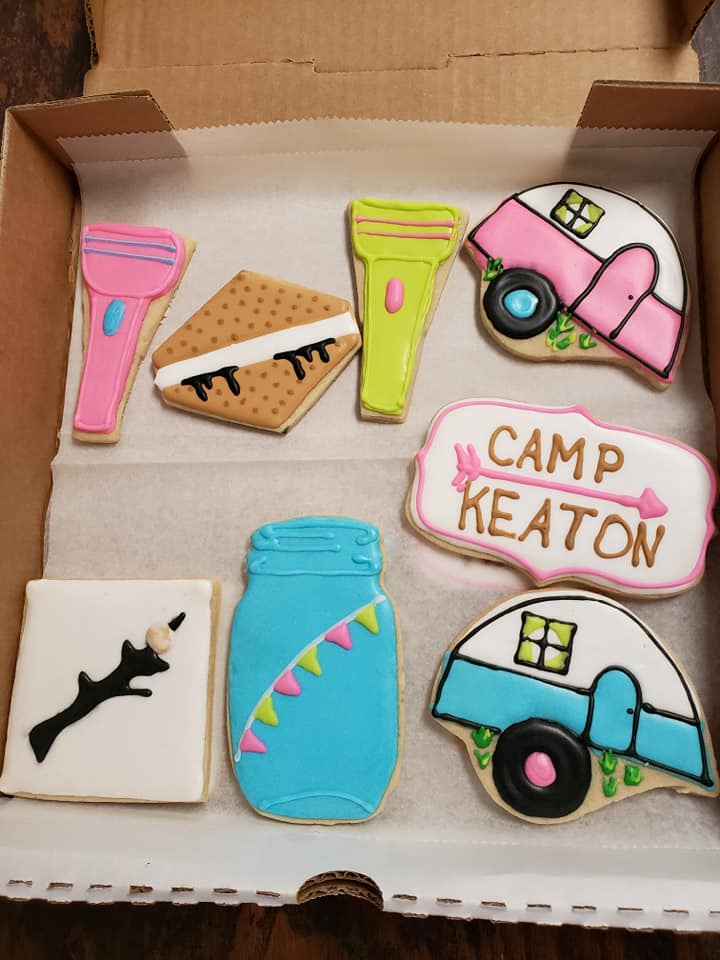 These cookies look delicious and we adore the attention to detail that was put in my the bakers. We'd be excited to see these cookies in a goodie bag for a themed bachelorette party or bridal shower!
Cupcake displays are a big hit at reception tables so guests can enjoy multiple flavors they may be itching to try. Have a Cookies and Cream on us, will you?
Of course, there's the Big Kahuna -- the wedding cake. The effort put into each sweet treat at Ft. Gibson Bakery is admirable but their wedding cakes just always send us over the edge. This one adorned with flowers is classy and simply perfection.
There's never not a good occasion for chocolate covered strawberries. Don't you agree? Put them out at the wedding on a dessert table, have them served on platters during a cocktail hour or at a shower.
Lastly, we think this cake would be so fun at a bridal shower or bachelorette! The little ears are too much and the different colors and shapes of the sprinkles add a feature that can't be missed.
Want Ft. Gibson Bakery to design something for your next celebration? Give them a call at (918) 869-0040 or visit them online, here.