Have you ever wondered why golf resort weddings are such a big hit? With local golf resort venues like River Oaks Golf Club, there are so many perks to booking a wedding with them that we can't believe we haven't featured this topic sooner! From the picture perfect opportunities to all inclusive plans, read on to learn more about the perks for a golf resort wedding!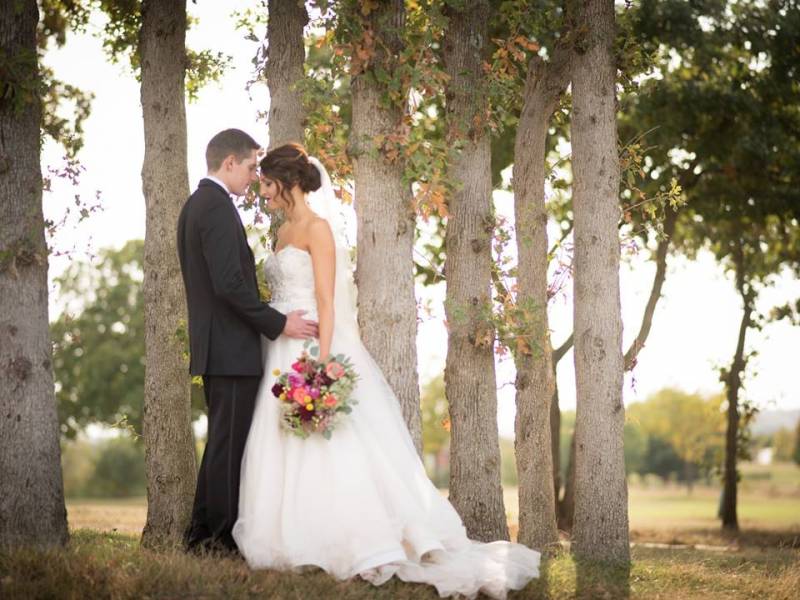 Perfect Location
One of the best things about a golf resort is the fact that they're usually in a neutral, peaceful location. This means a quiet ceremony, no strays walking around the course (as they're usually membership based), and the perfect little giveaway even if it's just outside of town.
Picture Pretty
There's nothing like the beautiful scenery of a wide open golf course. The grounds are always well kept at golf resorts, making for beautifully crisp and clean photos of you and your loved ones.
All Inclusive
Golf resorts are big, beautiful, and always ready to accommodate as an event venue. More often than not, one of the biggest perks of a golf resort is that fact that they have most vendors available at your fingertips, all ready to work as a team for your big day. Basically, you can get everything booked in one fell swoop with such simplicity.
Amenities
Since most golf resorts are membership based, they're known for having wonderful amenities that you don't get to use on an everyday basis. From a beautiful field for large family photos, multiple rooms for the bridal party/groomsmen, to the likelihood of a lovely spa, there are so many little "extras" that are bound to relieve stress from the wedding weekend.
Accommodation
Whether you have a guest party of 50 or 300, golf resorts have the ability to accommodate for almost any size wedding. They're able to provide enough food, parking, local hotel stays, and most importantly, space!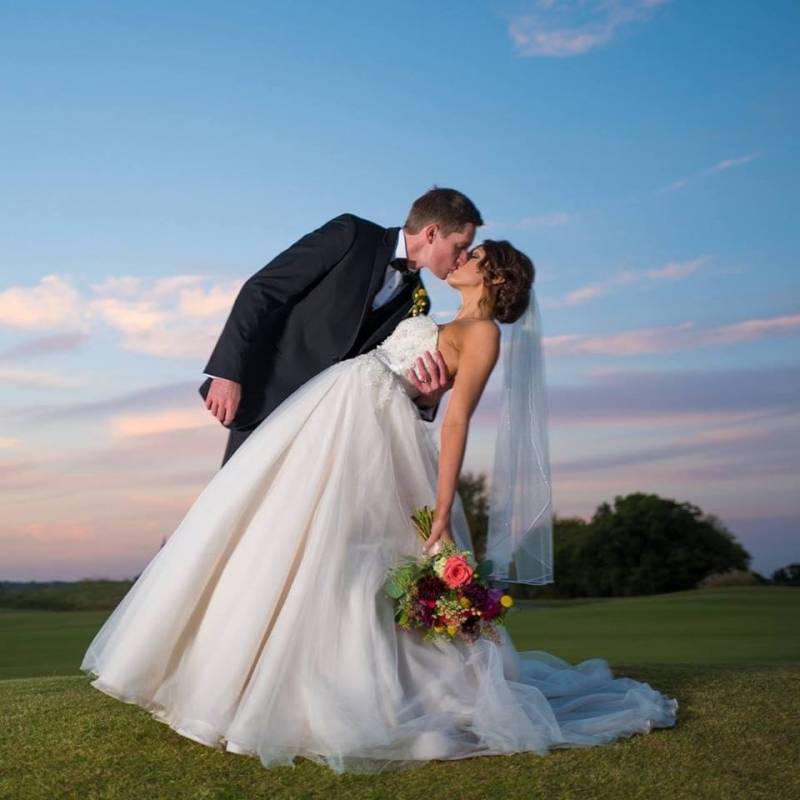 We're more in love with golf resort weddings than ever. If you're interested in knowing more about packages, pricing, and availability, we recommend calling and scheduling a consultation with the wonderful team at River Oaks Golf Club.
For more wedding ideas, follow the fun here!
Images via River Oaks Golf Club