With wedding season in full swing, it's crucial to have the perfect dress for both you and your bridesmaids. With all of the amazing styles and trends, we've been getting questions about the best bridesmaid dress trend to date, so we thought back on what has become popular within the past couple of years. It all boiled down to one trend in particular... Instead of all the bridesmaids wearing the same dress, they wear their own style of dress and all match the same color scale, versus all of them being the same exact shade. Need more of a visual? Keep reading to see some beautiful inspiration from The Bridal Boutique the pros to this trend that can take stress off the bride and give the bridesmaids more freedom. Now, let's have some fun!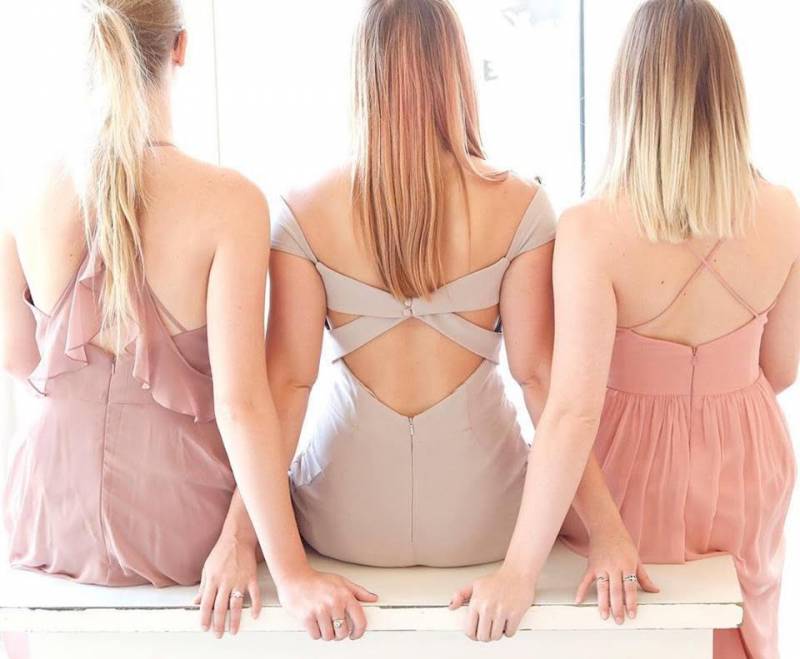 It can be stressful for a bride to find the right bridesmaid dresses for the wedding party, as well as decide the right look for her overall wedding scheme. Most brides have an idea about the color they want but the difficult part is finding a dress that is within budget AND allows the bridesmaids to feel comfortable. Every bridesmaid has a different style, body type, and likes/dislikes when it comes to clothing so trying to find the perfect dress for such an occasion is a whole other ball game. Because of this, choosing a color scale and allowing the bridesmaids to pick their own dresses to match takes stress off the bride as well as the wedding party. It allows the bridesmaids to choose dresses that fit their wants and needs, whilst staying on-par with the bride's overall design.
Another reason why this trend is a great idea? It can be financially helpful for the wedding party as well. It's no secret that weddings can get expensive, making it a financially stressful time for everyone involved in the planning process or wedding party. Having the bridesmaids pick out their own dress for the wedding allows them the financial freedom to stay within their own budget, while staying in-style and in-tune to their wants as well as the bride's.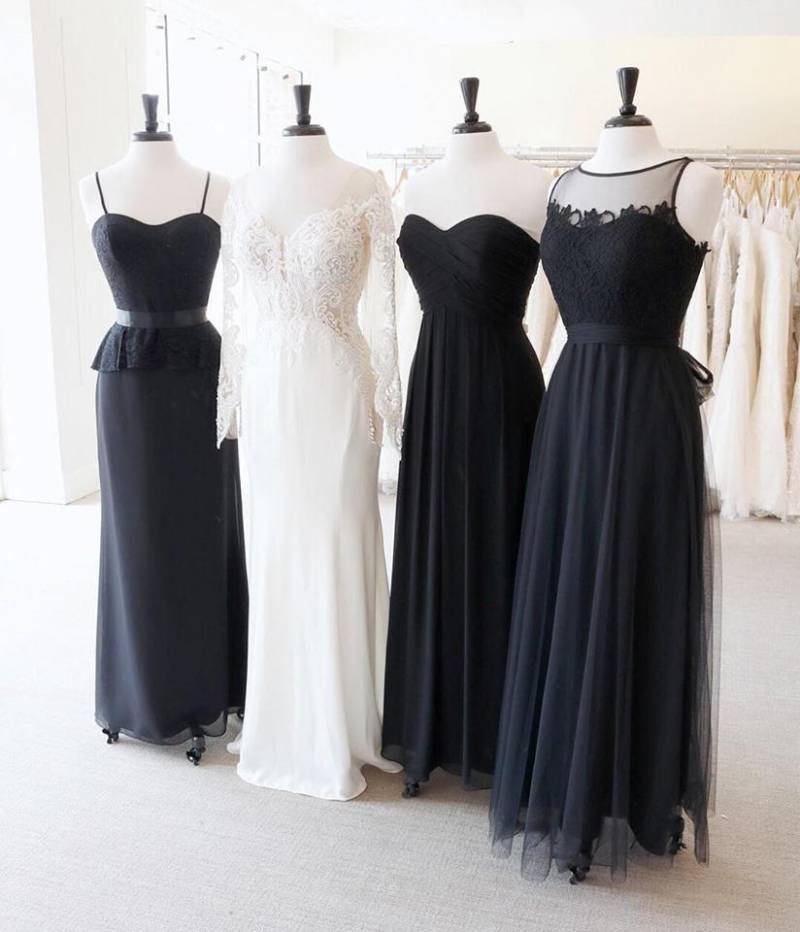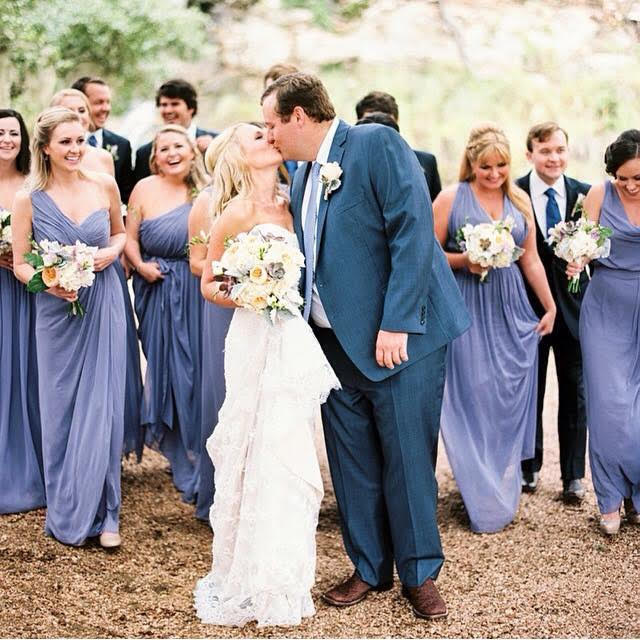 This non-traditional trend is fun, trendy, and has multiple pros for both the bride and the bridesmaids! The trend is the perfect cross between trendy, affordable, creative, and just plain fun! It doesn't hurt that it makes for great wedding photos too. Ready to get some shopping done? The Bridal Boutique is a great place to look for a variety of bridesmaid dresses that fit any style, trend, and personal preference. You can also see some of their best dresses on their social media - follow along here!
Love this post? You may also like Choosing Non-Traditional Bridesmaid Dresses
Images via The Bridal Boutique