If you've been around here for a while, you know we love the gorgeous event space at Dominion House, but did you know that you can also stay there? Yes, just as breathtaking as the rest of the property, Dominion House has a hotel and trust us...it's worth the stay.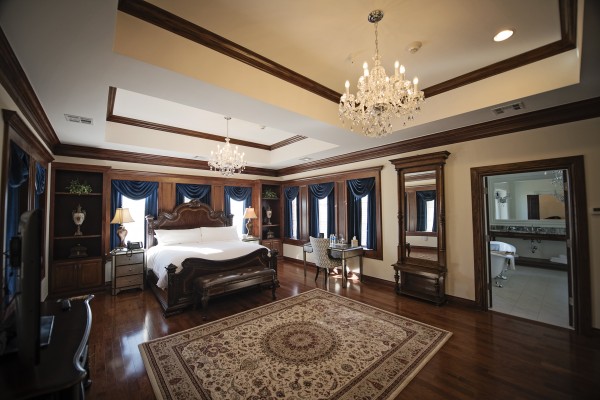 Luxury
If you want to escape for a few days of luxury in the Guthrie area, Dominion House is your new go-to. Not only do they offer nightly turndown service, a flat screen TV and free WiFi, but they also boast amenities such as a complimentary breakfast prepared by their incredible team of chefs, top-notch bed linens, plush bath towel, and cozy bathrobes.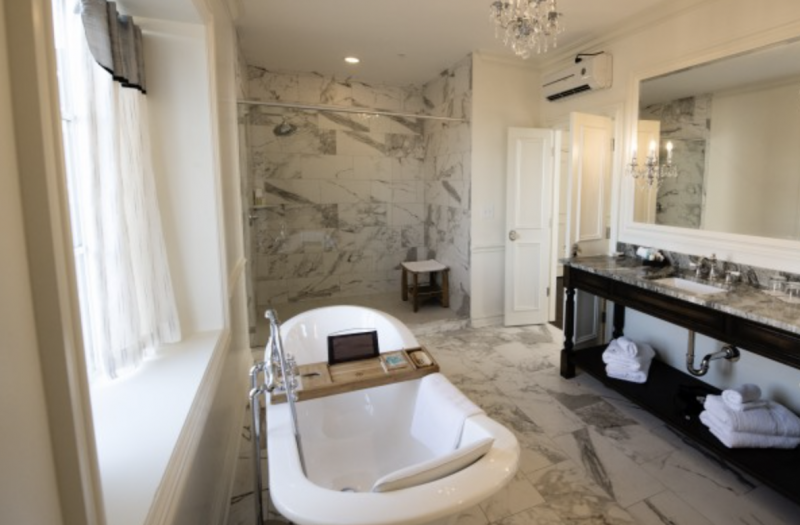 Relax at the Spa
Take some time to treat yourself at their fabulous spa. Equipped with with organic skincare and beauty products, made by Farm House Fresh and Young Living essential oils you know that you'll be feeling good both inside + out.
Customize Your Stay
Celebrating something special or want to plan a surprise during your stay? They offer a selection of specials and add-on packages to help enhance your stay.