Hiring your wedding planner is one of the biggest choices you make about your wedding. Your planner is the person who will walk you and your partner though the biggest decisions about your wedding. Your planner is the person who will take care of a minor issue the day of your wedding and make sure that everything runs smoothly and according to plan. While they're an absolute dream to have, here are a few things to ask to make sure you're hiring your dream wedding planner!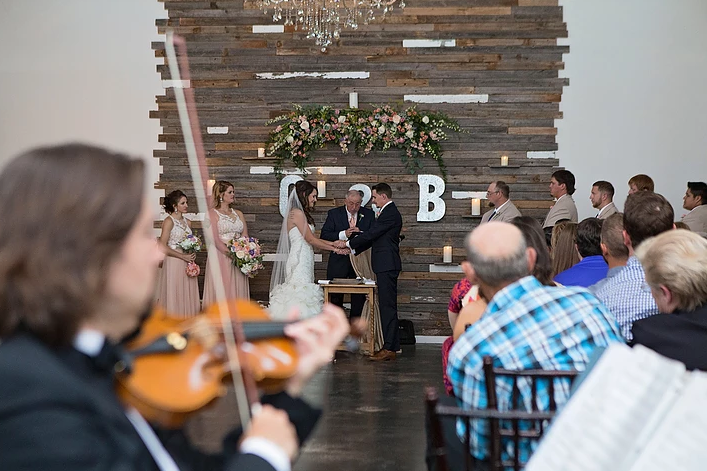 1. Availability
Are they available for the prospective date of your wedding? How many weddings do they book in a month? Preferably, want a planner who only does one or two weddings a weekend. Weddings take a lot of work! You don't want to end up with a planner who is burnt out or confused because they are doing three weddings at a time.
2. Average Cost
Make sure you've thought through your budget so that you can accurately plan how much you're willing to spend on a planner. By asking them what their average planning costs are you can get a better idea on the different packages offered. Most planners offer different levels of service so be sure to explore all the options. If you can't afford to have a planner throughout the entire process look into day of coordination, which is usually available through venues. The planner will make sure everything runs smoothly the day of your wedding so all you and your partner are in charge of is having lots of fun!
3. Vendor List
Ask if they have a preferred vendor list. These are vendors they already have a working relationship with and are less likely to have a problem coordinating with. Make sure that you'll still be able to use other vendors if you are interested in that so that you won't feel forced to use a preferred vendor when you would prefer to work with someone else.
4. Chemistry
Another important thing to think about is the connection you and your partner make with your planner! Make sure you pick someone you enjoy being around and get good vibes from. This person is going to help you with everything having to do with your wedding so you want it be someone you get along with! Trust your gut and you will find the planner of your dreams!
When it comes to hiring your dream wedding planner, the number one piece of advice we have: don't skimp! Second to your partner, this person will be your go-to, favorite person throughout the planning process to ensure you'll end up having the best day of your life. If you're looking for an amazing planner in the local area, take a look at Weddings by Gail. She is a fantastic planner and wedding expert!
Love this post? You may also like 3 Reasons you Need to Hire a Wedding Planner
Images via Weddings by Gail