"It's all in the details." You've probably heard it before and you'll hear it again for good reason. If you've been to a party recently, it's likely that you noticed something small that made a huge impact. For example, a floral arrangement in just the right spot, a smell-good candle in the bathroom or lights on a dimmer that set the ambience for the night.
These are a few of our favorite detailed moments...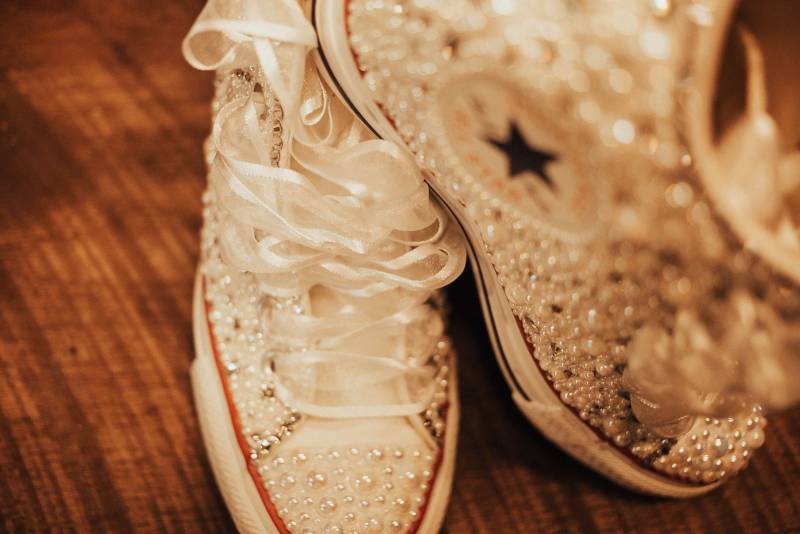 1. Personalize To You
One thing we absolutely adore is when the bride + groom personalize small details that end up showing a lot about who they are. The way this bride adorned her beloved white Converse is a touch we can't stop thinking about! The number one rule of your wedding? It's your wedding! And you can do whatever you want.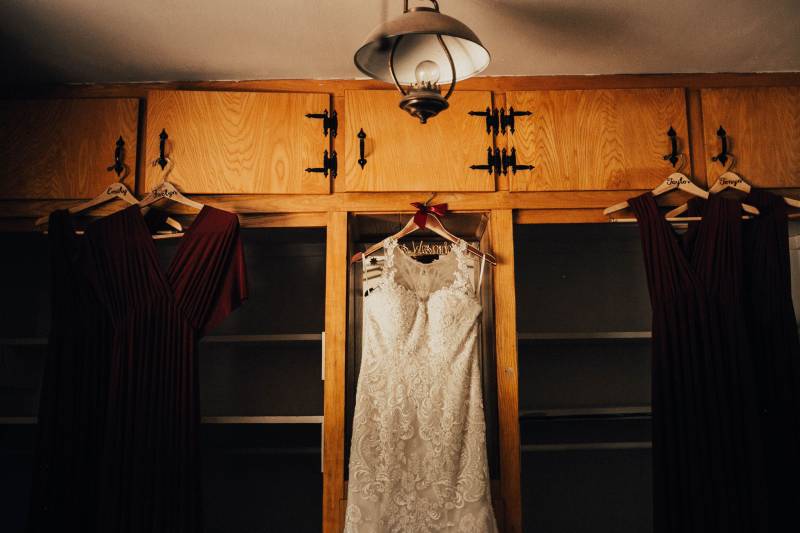 2. Bridal Party Gifts
Nail polish to wear the day of is fun, but we love a personalized gift that will make your tribe remember your Big Day for years to come. The hangers with the names embossed on them are so fun and also make for a great photo opportunity. You can find similar ones on Etsy.
3. Party Favors
Having the initials stamped onto the goodie bags wedding guests got to take home is a cute way to make your wedding day momentos yours + we love it.