If you've read our first or second blog posting in this series on Ideas for Your Something New, you know that we love when brides follow the tradition of Something Old, Something New, Something Borrowed, Something Blue. In this third installment, we'll be covering ideas for a bride's something borrowed...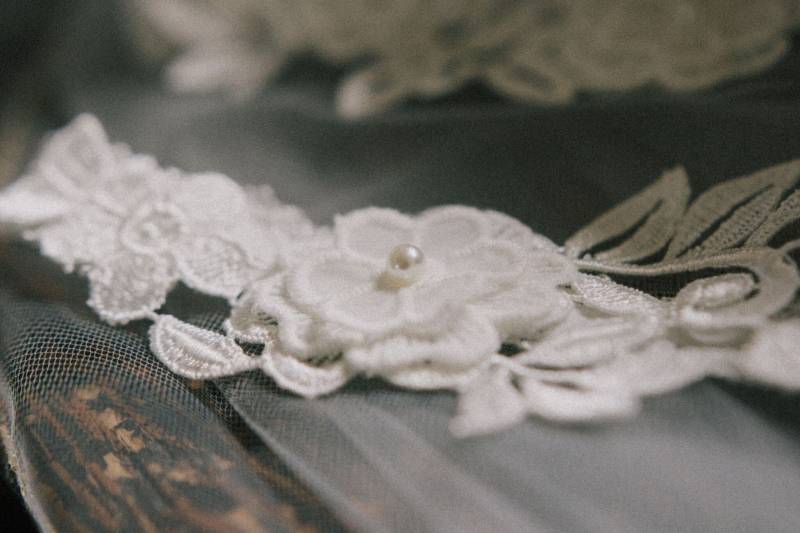 The Garter
One idea that we love for the "something borrowed" is using the garter of a mother, grandmother or another woman in your circle that you look up to. Not only will you be walking down the aisle wearing a treasured momento of a woman who has walked before you, but the intricate detailing on vintage styles can be breathtaking.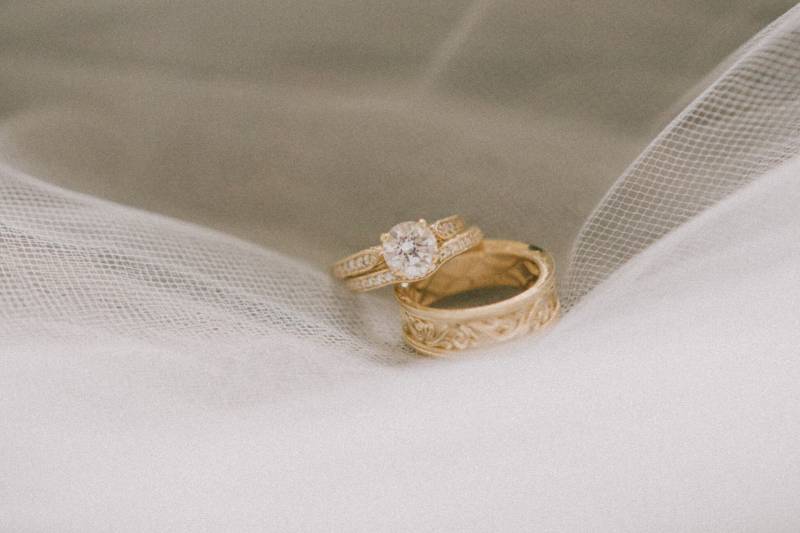 A Wedding Band
One way to honor a couple that you highly admire, is to use the wedding band if available. This is special for many reasons, but we think it's beautiful that you'll be able to look at your hand everyday + think of a strong marriage that you and your new partner can strive towards throughout the highs and lows of marriage.
The Veil
Wearing a veil of a close person in your life is a fabulous option if you're contemplating your something borrowed because it's a huge gesture while still getting to wear the dress of your choosing. Not into the style that's available? We've seen them hemmed, embroidered on + more. Get creative and make it your own if desired!