The first look between you and your partner is a moment you've probably been anticipating for months! Finally, you're going to see each other for the first time in your wedding attire and everything is going to start feeling very real. Plus, it means that you're almost officially married! Yay! Before you get too carried away with anticipation, make sure you take a step back and put some planning into this very special part of your wedding day.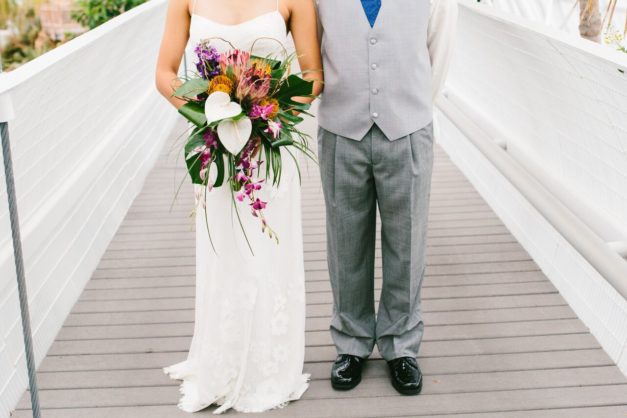 Make Sure the Moment is Captured
A lot of couples enjoy the first look so much because it's a moment with just you and your partner on a day that is shared with many people. It's a moment away from all the wedding chaos where the two of you just get to focus on one another. Make sure your photographer is right there to capture the moment. The look of amazement and happiness on both of your faces will be something you'll want to look back on forever!
Consider Doing More Than One First Look
Many people think of their partner when they think of the first look, but what about your other loved ones? How beautiful would it be to have the reaction of your bridesmaids captured forever? Think of your father or mother or your very soon to be in-laws? The photos themselves will be well-worth the multiple moments.
Exchange Something
Use this time to give each other a small but special wedding gift or a handwritten letter. This is your part of the day where you get to be together for a special moment. Take advantage of it!
Don't Worry About Messing Up Your Makeup or Outfit
Your first look will be done in advance of the wedding (obviously) so if you're worried about messing up your makeup or hair just make sure you do the first look well in advance so that you're able to go back and get touched up if you need to.
All in all, a first look is a beautiful moment that you'll cherish long after your wedding day. It's one of the most precious moments of the day and one you deserve to have long remembered and documented. We hope these tips make it everything you've been imagining! Been there done that? Share your first look experiences with us in the comments below!
Images via From Britt's Eye View Photography