The idea that your bridesmaids have to match perfectly is outdated to many. Sure, you may want them to (and that's alright!) but by no means is there a rule book you have to follow -- live your best life, bride! If you've been wondering how to make sure your bridesmaids all share a cohesive look, read-on to see how to do the mismatched trend right.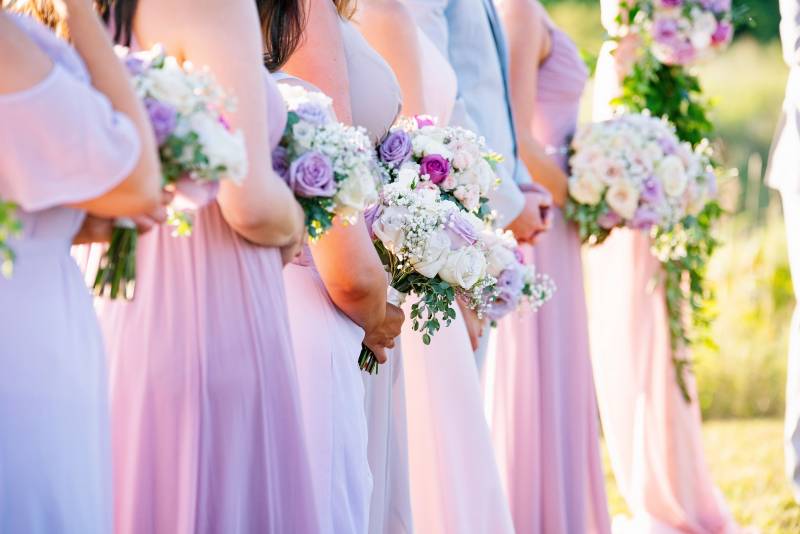 1. Choose A Color Palette
Choosing a color palette will make the search so much easier for your bridesmaids! Not sure of exact shades you'd like or need inspiration? Type "Bridesmaid Dress Color Palette" into Pinterest + prepare to browse!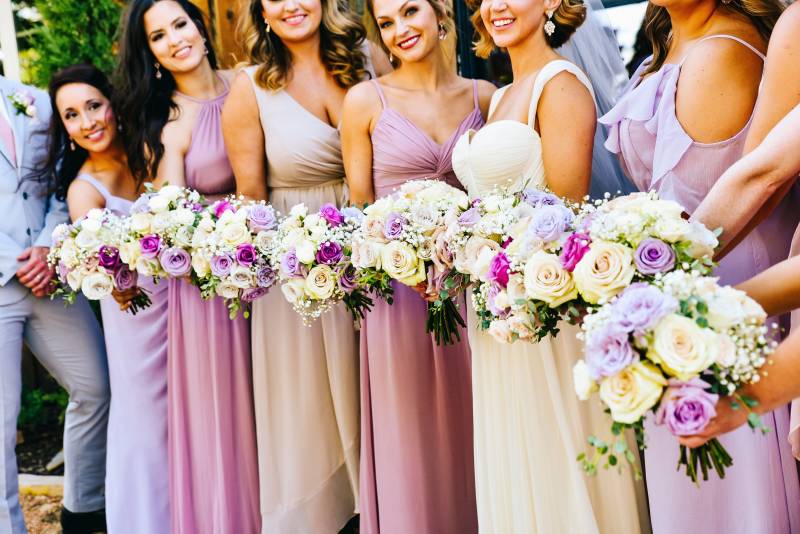 2. Choose the Same Fabric
Making sure the dresses have the same fabric will ensure that they all coordinate beautifully. For example, if most of the friends are wearing flowing chiffon gowns and there's one tea-length cotton number, it will likely look off in photos.
3. Wear the Same Color Shoe
Tying the look together with a mutual accessory or shoe is important when doing the mismatched look. We recommend choosing the same shoe color (a nude with a slight heel is always a winner!)