It's official: You're getting married and couldn't be more excited! You've been thinking about what kind of dress you'd like, the venue you saw driving a few weeks back and, of course, who will be your bridesmaids. Not sure who to ask or how to narrow down your list of friends that will stand by your side? We hope these tips help + remember, it's your day!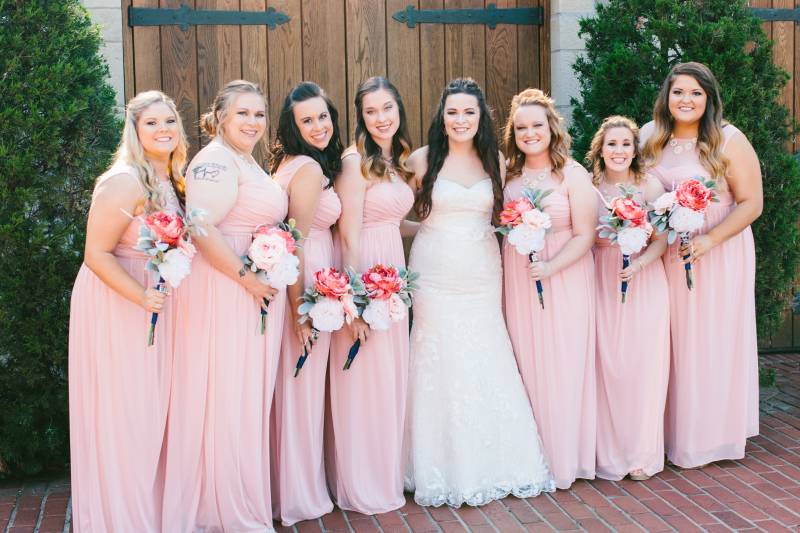 1. Make a List + Check it Twice
When deciding on who will stand by your side, it's easy to get carried away with all of the people that you've been close with over the years. We encourage you to make a list of everyone you'd ideally have and then double check to make sure you really want them to be a key player in the "bridal support squad."
Ask yourself, "Do I still see them being in my life 10-15 years down the road?" If not, it may be easier to find another role for them or to invite them as a guest.
2. How Many Is Too Many?
In our opinion, the number of bridesmaids is completely up to the bride! If you know you want a large party, great. If you'd rather keep things on the smaller side, all the more intimate. We do encourage you though to keep in mind your ideal party size before asking your loved ones if they'll stand by your side. It's easy to get carried away and then realizing down the line that it's maybe not what you had imagined.
3. Don't Feel Guilty
Never feel guilted into asking someone to be your bridesmaid. This is your day and just because someone asked you doesn't mean that you're required to return the favor. Everyone's situation is different and true friends will understand that.