RSVP cards -- how to get people to actually respond, are we right? One thing we love to see help conquer this are fun things the guests have to fill-out upon their return!
We think these options are great...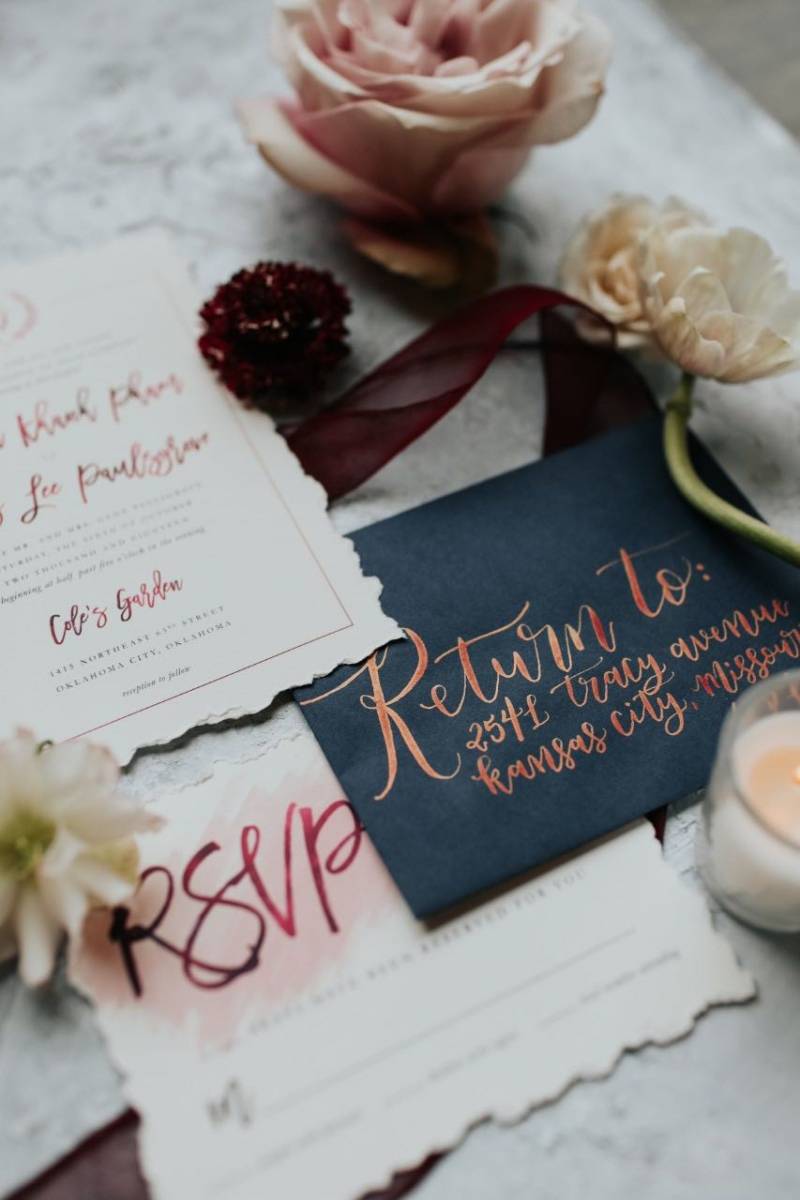 Photo Credit: Melissa Marshall Photography
1. Song Requests
2. Advice for the Newlyweds
3. How You Met the Bride or Groom
4. A Mad Lib
5. Dream Table Guest
6. A Quiz About the Couple
7. Fun Facts About the Couple
8. The Soon to Be Newlyweds Timeline
9. Good Places to Grab Post-Drinking Food Afterwards
10. Spots to Continue the Party Post Reception
11. Wedding Timeline -- What Can They Expect, When?
12. How Members of the Bridal Party Met the Bride
13. How Members of the Groom's Party Met the Groom
14. Funniest Joke They've Ever Been Told
15. Where Should the Newlyweds Honeymoon?
What would you add to the list?
For your RSVP + invite needs, make sure to checkout Prim Paper Co.