Dream about the sound of waves crashing and palm trees swaying as you walk down the aisle with a seaside breeze? That's exactly what we're fantasizing about as we sit typing this looking through this gorgeous wedding shot by Uniquely U Weddings + if you are too, this round-up of our favorite beach wedding ideas is for you!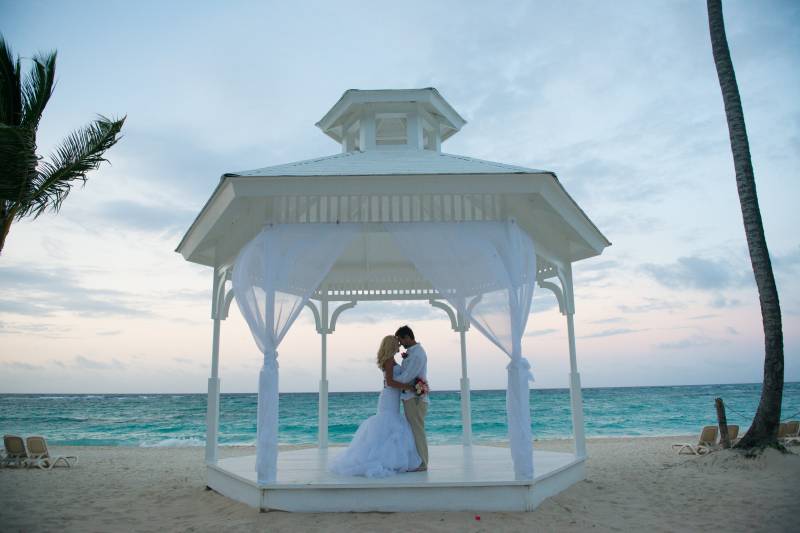 Incorporate Soft Fabrics
Beach weddings are so light and airy we recommend steering away from heavy fabrics that can bog you down. Linen and chiffon are fabulous and have the go-with-the-flow vibe that we can't get enough of.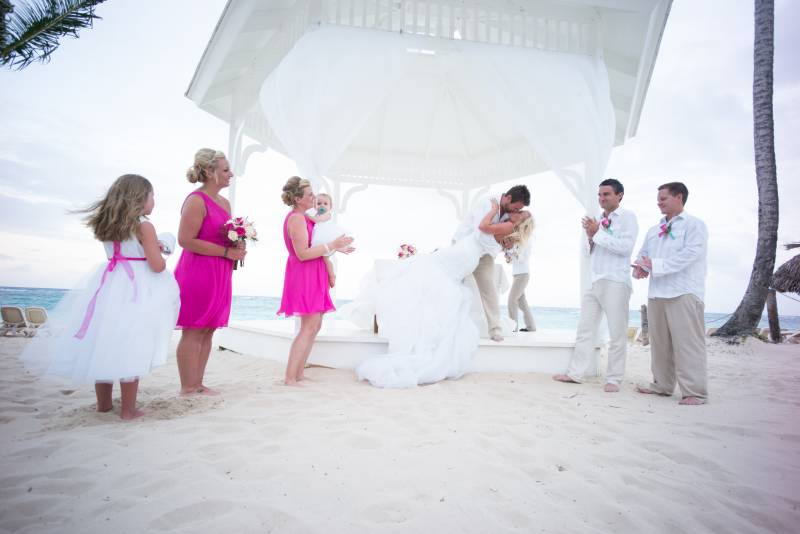 Think of the Guests
Since wedding guests are likely traveling from afar, we love the idea of having a mojito or drink or choice upon arrival, fans waiting on their seats or vacation bags sent to their rooms (don't forget the sunscreen!)
Ditch The Shoes
Shoes are overrated in the sand + on the dance floor, are we right? We love this fun sign as a designated spot for the guests to ditch their footwear. Wondering how to pull it off as a bride? These barefoot beaded sandals are a favorite!
Make The Colors Pop
With such serene surroundings, couples really have a chance to make their wedding colors pop at a beachside locale. We love the bright pinks + muted khaki the bride and groom chose here. The way it stands out among that blue ocean water and the white of her dress? Precious.
We're curious: Would you have a destination wedding? Where's your dream location?
Photo Credit: Uniquely U Weddings