Getting married in the winter time can make for a truly unique and magical event! One of our favorite venues for winter weddings is the Creekside Chapel & Gardens, right here in OK! Read more below to find out why this gem is one of our local favorites and just might be the perfect venue for your big day.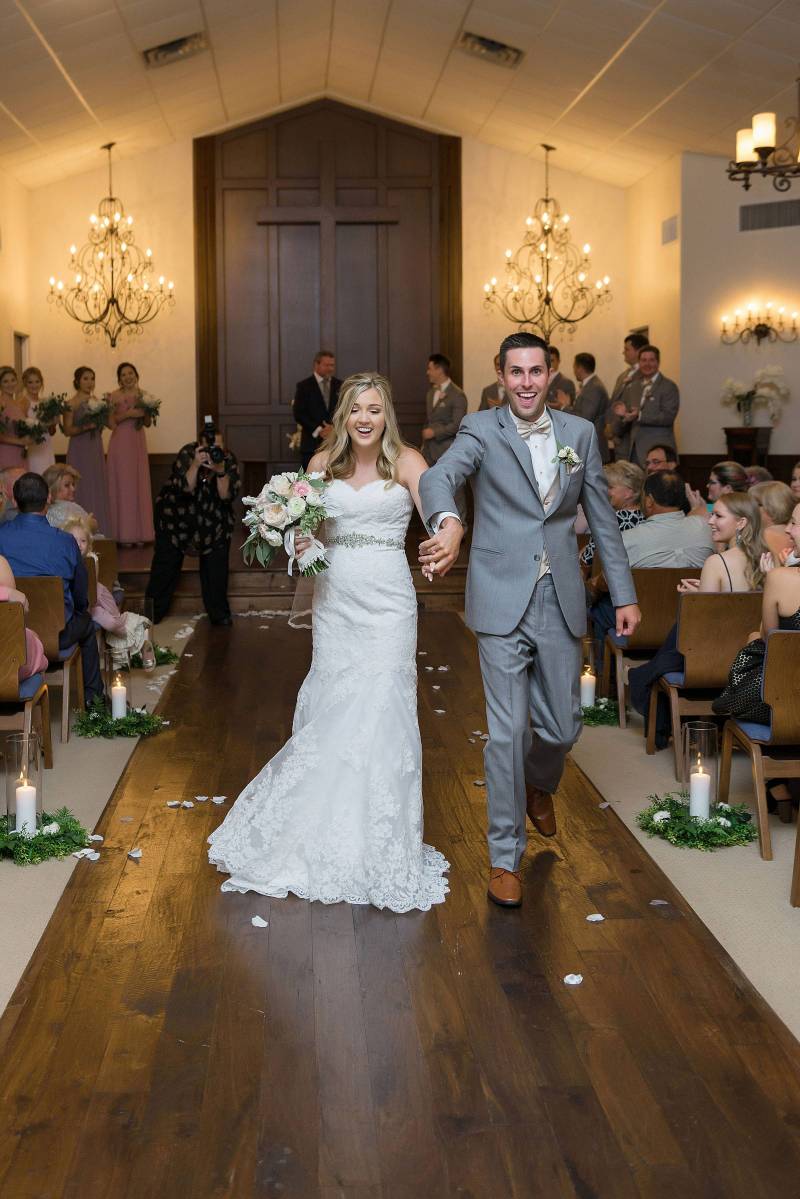 Images via Trawick Images
The Venue Decor
Winter weddings are perfect for those looking for a romantic and elegant theme for their wedding and the Creekside Chapel & Gardens is the perfect place to bring out those elements. The look of the Creekside Chapel & Gardens is everything you wish for in a winter wedding. There are plenty of wood accents and the venue is well lit which adds to the overall romantic look of the venue. There is also a beautiful staircase and stunning chandeliers throughout the space!
The Staff
The event space itself is quite magical but it would be nothing without the equally magical staff. The dedication the staff has to creating your perfect day is unmatched. Allow them to enchant you on a tour of the venue as they help you imagine your perfect wedding day in their sought after space. The entire staff is friendly and excited to work with you!
The Options
If you are looking for a venue that offers multiple packages, then the Creekside Chapel & Gardens is a perfect fit for you! You can choose from three different packages depending on what you and your partner are looking for. The packages have everything from the cake, DJ and engraved napkins included. It is a great choice for a couple looking for a more stress free and all inclusive package for their wedding!