Do you hear the bells? If you're looking for something different to put a special twist on your Big Day, The Frank Phillips Historic Home may be just what you're looking for! The perfect spot to host a wedding, reception or engagement celebration, we can't sing the praises of their gorgeous grounds enough.
Wondering what makes it so special? You've come to the right place.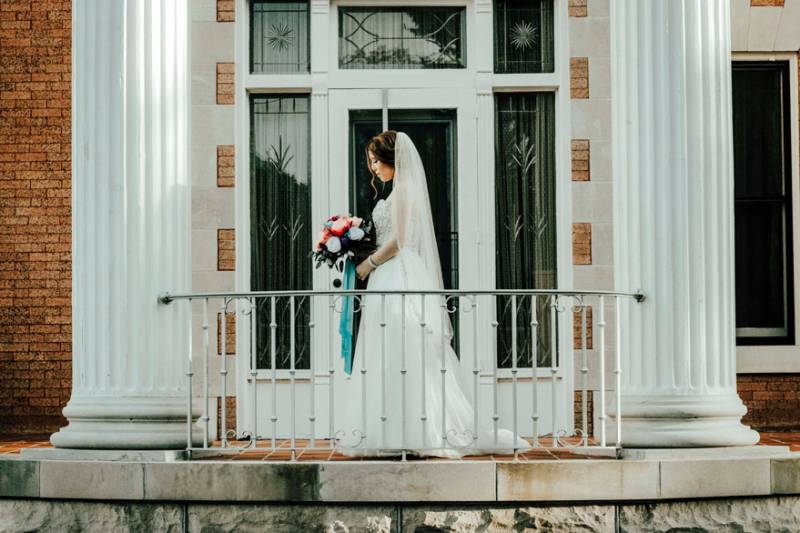 A Historic Spot for the Books
Frank Phillips Home's site gave us the best recap,
"Frank Phillips, an ambitious barber-turned-bond salesman from Iowa, visited Bartlesville in 1903 to assess business possibilities in the surrounding oil fields. He returned permanently two years later with his wife, Jane, and young son, John. After a series of failures that nearly caused him to abandon the business, a string of eighty-one straight successful oil wells insured success and played a key role in the development of the oil industry in America."
So not only was this the spot of Phillips' everyday home life, it was also home to some of the best soirees + revered business dealings in Oklahoma at the time.
Manicured Grounds
The lush grounds of the Frank Phillips Home always leave the Wedding Ideas team stunned. Always well manicured and green, it makes for a breathtaking photo spot. Whether you're looking for a wedding day dream or even a location for unique engagement photos, you can't go wrong! It might just be your photographers dream come true.