He's popped the question, you've got a ring on your finger, and you're ready to start planning your wedding! Naturally, the date and venue will have to come first. But there's more to the perfect wedding venue than its appearance.
Here are a few questions you may not have thought of asking, but could be crucial to the joy of your wedding day. We've even got a wedding venue checklist to download at the end! You can print it out and bring it along with you to make sure you don't forget anything!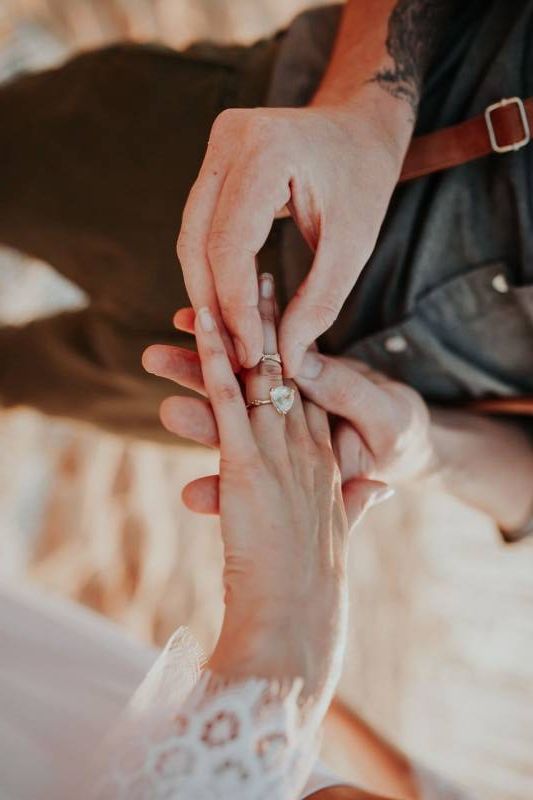 7 Important Things You Need to Ask About Your Wedding Venue
What exactly does the venue rental rate include?
This is absolutely crucial to know.
Does it include the tables, chairs and linen rentals?
Is waitstaff included in the price?
Do they have a venue coordinator, or would they have to be hired separately?
What about setting up between the ceremony and the dinner, and cleanup afterwards? Believe it or not, some brides discover after the wedding that they're responsible for taking the trash with them! The last thing you want is to discover that you need to clean up after everyone has staggered home -- who wants to end their wedding that way?
Do they have both indoor and outdoor options? What about in the case of a natural disaster?
You've planned a beautiful spring wedding -- and then an April shower sweeps in. Can they set up your wedding ceremony somewhere indoors...and where would that somewhere indoors be? (Make sure to check this in person!)
What if there's a natural disaster, like a hurricane? Do they have a backup venue they work with?
Are there any days of the week or times of year that they offer discounted pricing?
June, August, September and October are the most popular months for weddings. January, February and March are generally the least popular months.
Plus, wedding venues tend to charge more for weekend weddings than weekdays.
So if you don't have your heart set on a Saturday wedding in the summer, you might get discounted rates on the venue, the flowers, the catering and even the photography! This is definitely something you'll want to look into if you're on a strict budget.
Logistics. Are they disabled accessible? Do they have elevators? Do they have guest parking?
This is important not only if you have handicapped or elderly family members or guests, but also if people will be coming with children (which means strollers!). Especially if you have a lot of children in your wedding party -- elevators may not be something you've thought of as necessary, but it'll make your wedding day a lot simpler!
Are they open to all vendors, or do they have a list of approved vendors that they use?
This is essential to know if you had your heart set on a particular caterer, for example. Or they might even have vendor recommendations that are discounted! So do your research and find out what is the best decision for you. If you have a large enough budget, having someone else handle the hassle of finding vendors may be a godsend.
Do they have any restrictions?
Some venues have liquor restrictions and may ask that you don't bring your own alcohol, as they prefer to provide it. There may also be noise restrictions after a certain time, which might not work for you if you planned a midnight finish. There also might be decor restrictions, such as no open flames or confetti.
Payments.
These questions are crucial, and you need to know the answers to upfront. Does your wedding venue allow payment plans? What kind of deposit do they need? If you have to cancel -- how big is the cancellation fee? What additional charges could you incur?
Venues have surprised clients with a fine after the wedding because they stayed an extra 30 minutes past their time limit!
You might like these posts:
How to Choose the Perfect Venue
Questions to Ask Every Potential Venue
How to Choose Your Wedding Venue
---
As you can see, there are so many logistics that may not come to your mind as you tour one beautiful wedding venue after another.
But, we've got a solution for you!
You can download our Wedding Venue Checklist for a list of ALL of the above questions, plus many more! Make sure to note down the answers for each venue so you can sit down and compare them afterwards, when you're not on your feet and feeling the pressure.
Happy venue hunting!
Photo: Ashley Layden Photography