You've heard of them all -- sipping mai tai's on the beach in Hawaii, repelling down waterfalls in Costa Rica and even sleeping in an overwater bungalow in Bora Bora. But how's a couple to choose where to actually spend their honeymoon? These 5 tips can help!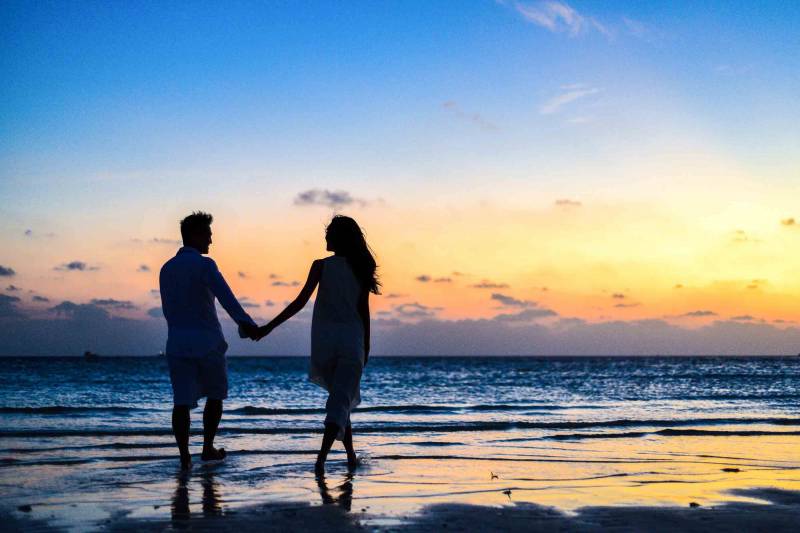 1. Decide What You Want Your Honeymoon to Feel Like
Some couples want the relaxing on the beach experience, while others see themselves out + about doing tons of activities each day. Some couples want to spend the whole time in one place, while others want to explore full regions. Let the first thing you do be deciding how you want your honeymoon to feel. Relaxed or adventurous? Intimate or an extroverted affair?
2. Think Of The Climate
Determine what climate suits your desired honeymoon experience best + consider the time of year! Do you want to swim in the water of Mallorca, Spain but your honeymoon is in December? Then you're best bet might be to wait until the warmer summer months. Want to ski some of the finest alps in the world? Do your research and make sure the mountains will be snowcapped throughout your stay!
3. Consider Your Budget
Of course, budget also has to be considered. The good news is, you can typically get a pricey desired experience at a significantly lower cost if you keep an open mind as to when you're traveling and to where! Dreaming of topaz blue water but not ready to shell-out the Maldives ticket cost? The Virgin Islands could be just what you're looking for! And if you're ever in need, finding a trusted travel agent (we love Michelle!) can help you out on the logistics.
4. Make An Experience List
Before determining the exact location, make a list of all of the things you'd love to do/have during your honeymoon. Keep this list out while you research travel options going forward! Put things like 24/7 room service, massages and outdoor tours on this list.
5. Your Registry
Many couples are now putting honeymoon experiences on their wedding registry to both cutdown on travel costs and household gadgets they don't need or already have. Sites like HoneyFund make this incredibly easy for both the newlyweds and the gift givers!