The ceremony has wrapped and it's time for the party to begin! Wondering what drinks would be great for your cocktail hour? Here are some of our favorites...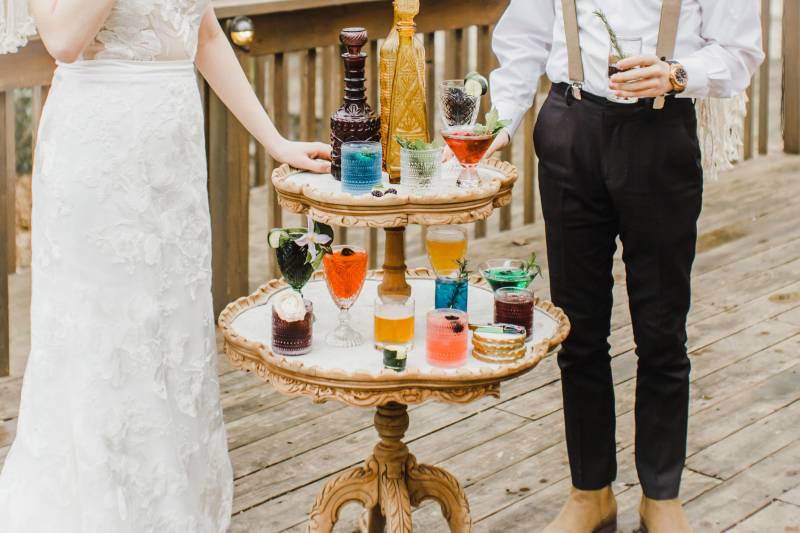 It's fresh, fruity and, let's be real, looks great in a glass. Pair it with a fun paper straw or or confetti stirrer to throw in a fun addition.
We love a Purple Haze because the couple can customize it how they'd like. The recipe here has three simple ingredients, but there are plenty of variations to give it some extra pizzaz!
Like the Purple Haze, the love potion vodka cocktail only has three ingredients + is super easy for bartenders to throw together. The idea of attaching some fresh fruit sounds delightful for a summer affair.
4. Meyer Lemon Rosemary Gin Fizz
A gin fizz is pure perfection on a warm day when guests are needing a light refresher! The Meyer Lemon will provide just enough tartness to complement the rosemary and our mouths are watering just thinking about it.
This Southern bourbon cocktail is just what the Dr. ordered to kick-off a night for the books. Garnish with mint + let your guests rave about the simple-to-put-together drink for weeks to come.