They've been there with you through it all -- the first date, the first kiss, the night your partner asked you to be their's forever + now it's time to show them a little love. But how? These 5 bridesmaid gifts are sure to please.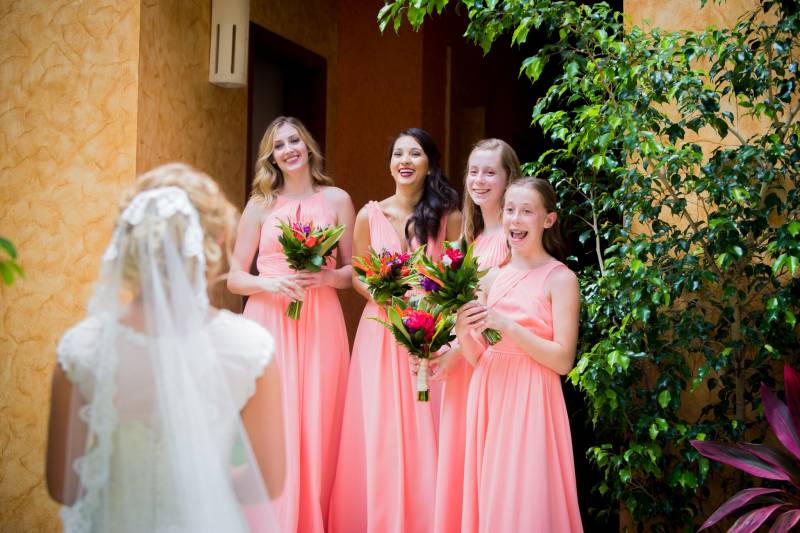 1. A Monogrammed Tote Bag
Whether they're toting around their bridesmaid goodies or going on a vacation with their own sweetheart, who wouldn't love a stylish carry-on? This black on white geo prism tote is an absolute fave! We'll take ten.
2. A Personalized Makeup Bag
How sweet would this personalized makeup bag be filled with things they might need for your Big Day? Ideas include nail polish, a mini sewing kit, Ibuprofen, a lip gloss and wet wipes.
3. Robes
Not only do these robes look like they're next level comfy, but they'd look adorable in getting ready photos that you'll want to capture the bonding memories you'll no doubt make together the day-of.
4. A Wine Glass
We're a sucker for a cute glass to drink our preferred beverages out of and this stemless "wedding planning glass" would be fun to handout prior to a wedding planning session with your favorites.
5. Flats
Heels look cute but when you're doing the ChaCha Slide or getting everyone on the reception floor for the Cupid Shuffle? These flats are the way to go!
What would you add to the list? Let us know in the comments!