With approximately 2.5 million weddings held in the United States every year, it can seem like each wedding you attend blends together. That's why we love a little (or a lot) of personalization to make the Big Day truly reflect the couple of the hour. With Paper+More, an experienced mom and pop shop nestled in northwest Oklahoma City, the personalization options are limitless -- and the customer experience? Priceless.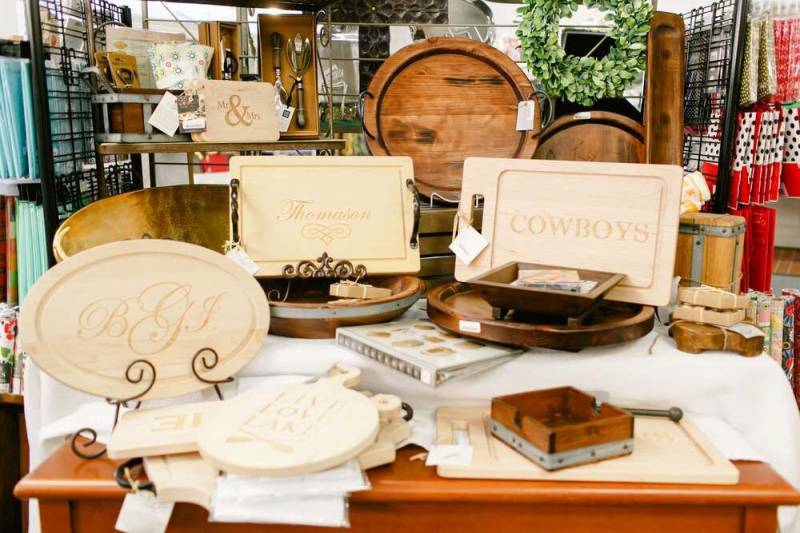 Serving Trays + Signage
Sure, they specialize in custom invitations (you can take a peek at some, here) but they also have a wide selection of serving trays, dinnerware, unique-to-you signage and cake toppers that are sure to impress.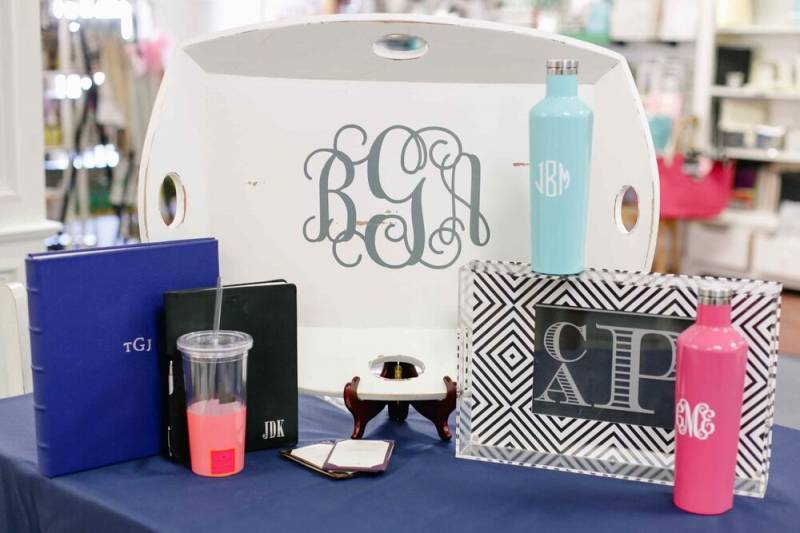 Think Monogram
Paper+More has an on-site monogrammer who will customize your everyday accessories, such as coffee and tumbler cups (hello, easy bridesmaid gifts!), cutting boards, acrylic trays, glassware, napkins, embroidery + more! Perfect for giving your event that custom touch.
The Finishing Touches
Maybe the thing we love most is that if you're unsure how to leave your mark on your big day, a Paper+More bridal expert will sit down and work with you to discover if you'd be interested in perusing their menu options, program place cards or other knickknacks that could add an extra "oomph" to your wedding celebrations.
Tell us, brides: How will you be personalizing your wedding festivities? Do you have any questions for Paper+More? Leave 'em in the comments!
Paper+More photos provided by Amanda Watson Photography.