The excitement is in the air! The wedding is fully planned -- from the flower arrangements to the DJ and now it's time to focus on what comes next... the honeymoon. But with everything on your mind, thinking about packing can be the last thing you want to do. Luckily for you, these 3 tips will help make it simple as sweet cakes!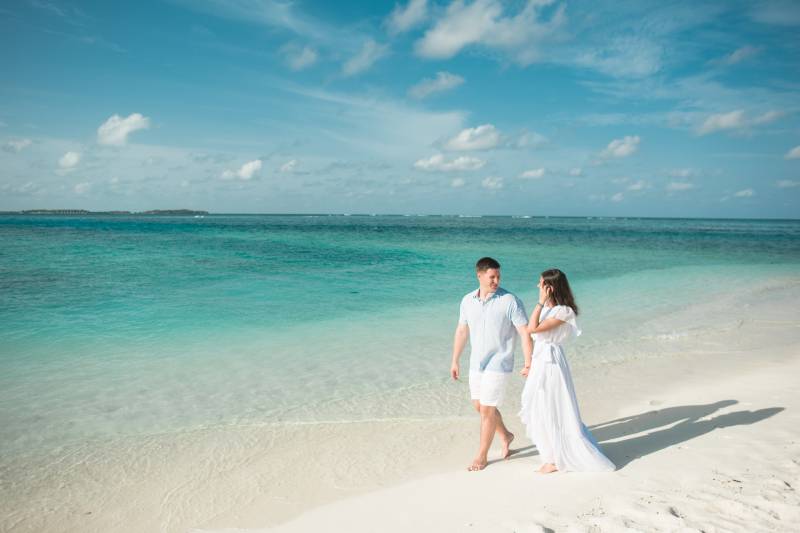 1. Use Packing Cubes
Using packing cubes has been a lifesaver when traveling! Instead of constantly rearranging your suitcase, figuring out where to put dirty clothes or find that specific outfit you threw in just for this day, use a packing cube and know what is in each one! These ones from Amazon are great but there are tons of options.
2. Don't Forget a "Dress-Up" Outfit or Two
It's something many of us don't pack when we leave for a beach vacation or mountain getaway, but on your honeymoon you may find yourself inclined to splurge on a nice dinner or outing that you wouldn't otherwise. Treat yourself and feel your best -- no matter what that means for you!
3. Bring Any "Must Have" Things On The Plane
In case of rerouted luggage or the like, make sure you have that must-have "Mrs." shirt or outfit for the amazing day you have planned tucked away in your carry-on. It will give you peace of mind if something happens + don't let anything rain on your parade. This Is your honeymoon!
Still looking for a place to adventure off to or don't want to plan alone? We love Michelle over at Michelle's Destinations and can't recommend her enough!