Traditional guest books are great, but custom ones that are tailored to the newlyweds personalities are even better. Love the idea but would like to peek at a few examples? We've gathered three of our favorite ideas — let us know what you think in the comments!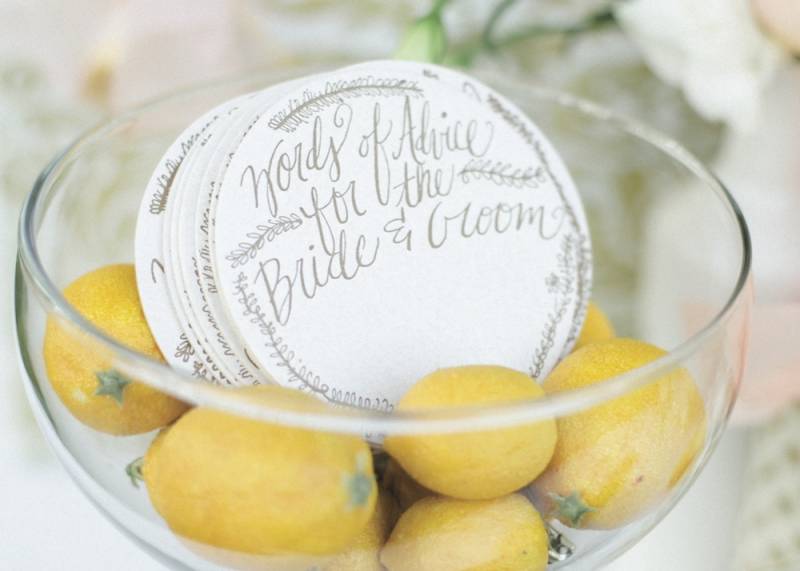 1. Advice for The Newlyweds Cards
We love these custom printed "Words of Advice" cards from Paper+More. Not only can you design and order them to fit your aesthetic, but they're cards you can look back on throughout the years fondly + eventually pass down to important people in your life when they get hitched.
2. A Polaroid Station
Setting up a fun polaroid station at your wedding is both a hit with guests + fun way for you to look back on your wedding festivities down-the-road. Have an album set out that they can slip their fun photo into near the backdrop to assure you get your copy of the picture!
3. A Custom Poster
We love the idea of having a custom poster with your last name + wedding date that guests can sign their well-wishes on set at a reception entryway table. Once the Big Day is all said and done, you can frame the poster in your home and reminisce fondly each time you pass by.